Lets take a look at some of the recently released(YouTube) R&B tracks. There are some really good ones and guess what Ciara is back with pretty good stuff. So is R. Kelly, Sean Kingston and the new comer on the rise Colby O'Donis (yes the guy who Akon is so fond of now).
R. Kelly Ft Plies - Playaz in the Club
R.Kelly's new track Playaz in the Club is a typical R.Kelly track which has that catchy melody voice and those club friendly sound. This is an absolute cracker of a trackand I'm addicted to it.
Ciara - Roll Call ft Lil Wayne, Lil Jon and Never Ever ft. Young Jeezy
Hope you all remember Ciara. She hit gold with her debut album "Goodies" which had many great tracks and featured many big names in Hip Hop and R&B world. Her debut Single "Goodies" reached number one in United States and United Kingdom. The second and third single "1, 2 Step" featuring Missy Elliott and "Oh" featuring Ludacris were top five singles, both peaking at the number two spot on the Billboard Hot 100 charts, in both countries. A couple of tracks are out on Youtube from Ciara one of which(Never Ever) is her official 1st single off her new album titles Fantasy Ride.
Roll Call ft Lil WAyne, Lil Jon
Never Ever ft Young Jeezy
Colby O'Donis - The Fame and Touch Me
Since he is a relatively new name I'll give a brief intro(courtesy
Wiki
)
He was born in the Richmond Hill section of Queens, New York, and is of Puerto Rican descent. Colby's parents discovered his talent at age 3 when he won first place at a talent show by singing a Michael Jackson song. At age 9, Colby's parents had relocated to Altamonte Springs, Florida where he began collaborating with producer/songwriters, Full Force, who were responsible for numerous hits by the Backstreet Boys, Lisa Lisa & Cult Jam, 'N Sync, and Britney Spears. He travelled just under the radar until a career-altering meeting with Akon occurred. Upon hearing Colby's demo in 2006, Akon immediately booked studio time for the then 17 year old:



"The chemistry was just crazy. And after that he [Akon] said, Yo, I got this new label I'm startin' up soon. It's called Konvict Muzik. It's gonna' be real big, we're gonna' be partnering up with Interscope Records, and I want you to be one of my acts on the label. And from there we kinda' just ran with it. We were like, yeah, let's do it. I was down. 'Cause when you looked at his eyes you could just tell he had that determination that he wasn't gonna fail, and the rest is just history in the making, so, we're workin' on it."
I noticed the guy when I found him along with Akon in his first single "What You got" which was a awesome track. Further he was featured in one of Akon's songs from his latest album "Beautiful" which was yet another great song. So i definitely was interested when I saw a couple of his songs on YouTube and liked both of them.
The Fame
Touch me
The Dream ft Mariah Carey - My Love
I was not familiar with The Dream until I got my hands on "Falsetto" a single which apparently was in upto the no 3 spot in U.S. Billboard Hot R&B/Hip-Hop Songs. I listened to it and I couldn't stop listening. The song is so addictive that I advise nobody listens to the track.(
The Dream - Falsetto
). Anyways The Dream released another single featuring Mariah Carey and its really good (though not as good as Falsetto).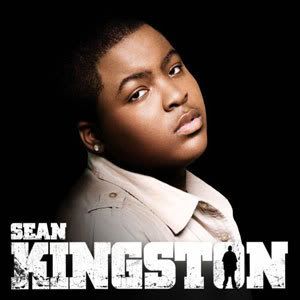 Sean Kingston - You and Me
I guess everybody knows Sean Kingston from his self-titled debut album which totally rocked and if anybody doesn't I strongly recommend checking out his debut album. You won't regret it. I found a new song from him on YouTube, no where near his songs from the previous album, but still worth a listen.